The Aura Healing
Aloe Vera 2 OZ - Organic
Our Aloe Vera is consciously made with 99% Organic Certified Aloe Vera from pure and fresh aloe leaves. Just one clean ingredient. Absorbs rapidly with no sticky residue. For all skin types. 
 ✨ Uses:
Facial moisturizer
After sun to reduce sunburns 
Acne 
After shave
✨ Ingredients: Organic Certified Aloe Vera.
✨ Directions: Apply to the skin and let it dry. Regular use soothes the skin leaving it soft and with a healthy glow. Safe for sensitive skin.
✨ PAO (Period After Opening): 12 months.
✨ Consciously Made: We do not use dyes, parabens, sulfates, phthalates, and artificial fragrances. Nothing! Always clean ingredients!
✨ Truly Natural: Our products are handmade in small batches. We only formulate products using clean, organic, vegan, cruelty-free, and sustainably sourced ingredients.
✨ Recycling Instructions: Remove the label, rinse the jar thoroughly, and recycle it or reuse it. We are always working to improve our products and be planet positive.
✨ Packaging: We only use recyclable ♻️ packaging.
Information and statements about this product have not been approved by the FDA and are not intended to diagnose, treat or prevent disease.
Customer Reviews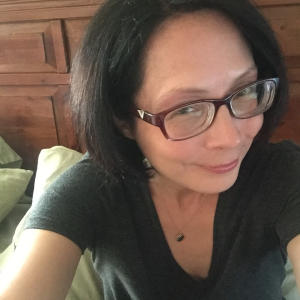 CC
02/17/2023
Catherine C.

United States
So soothing
I received a jar of aloe vera as a free sample with one of my orders and it was very lucky timing, as I used it to soothe and heal a new tattoo. It worked like a dream, and since the only ingredient is natural, organic aloe vera, I didn't have to worry about it damaging my new ink. I really appreciate the samples Monica includes with each order, as they allow me to try out and fall in love with products I might not have ordered for myself.
02/20/2023
The Aura Healing
Dear Catherine, thank you as always for your reviews about my products as they are very helpful to new customers! It makes me very happy that you like my products and that they work for you. As the owner and consumer, it is a priority for me that my products are consciously made with natural ingredients and free of toxins. I also think it's nice to receive sample gifts and try new products, which is why I added the aloe vera in there. Thank you! Monica